Color Thru History™ – The People of Early Civilization
Learn & Color Books is offering a printable PDF of our educational coloring books for Middle/High School and our Elementary Supplement. From Creation to Esther, they can be used as a stand-alone history curriculum or as an addition to what you are already doing.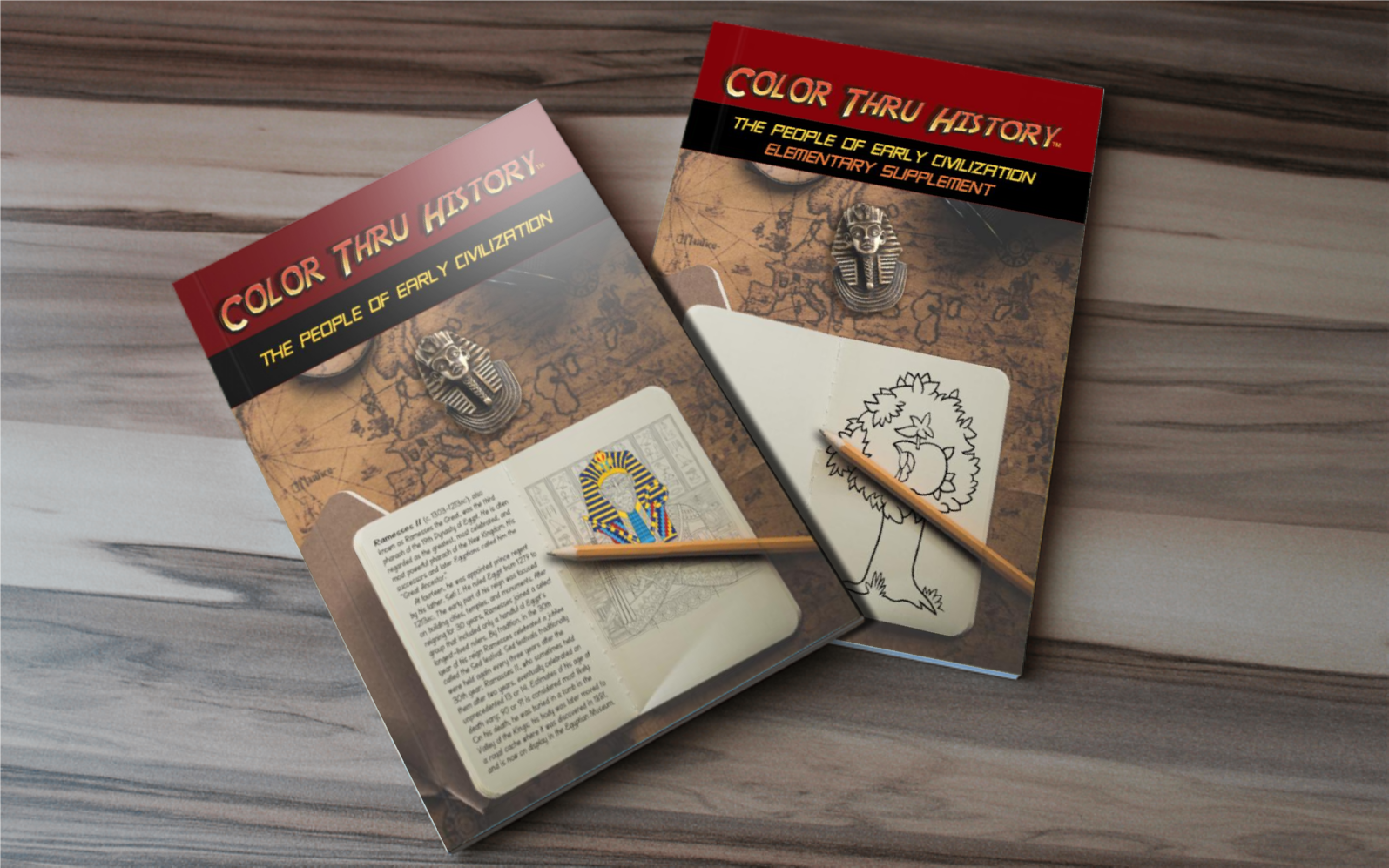 Sample spread from the main book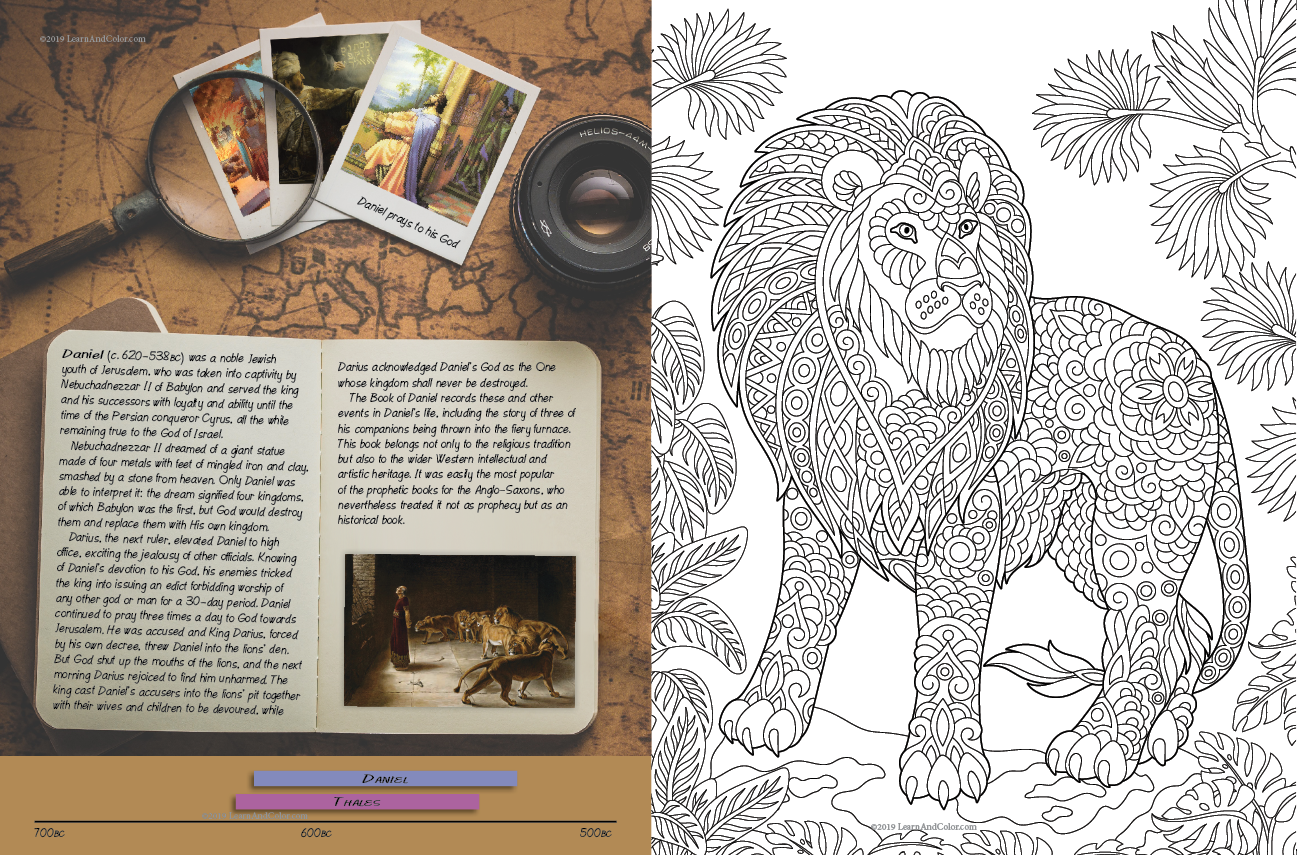 Sample page from the elementary book
What's Inside?
The 30 most important people from Early Civilization – Adam to Esther
With an overview of each person's life, related images and maps, and a timeline chart so you know how they fit historically, this Middle/High School level book can help you not only learn about each person, but also how they relate to others of their time. Each figure has a corresponding coloring image that is complex enough for Middle/High School students. Coloring this image helps them retain what they have learned about the person.

The Elementary Supplement book contains simpler coloring pages for each of the 30 people covered in the main book.
"I used to teach 7th grade world history… these would have been awesome! Thank you for being brilliant."
    Patti Bowden
These books are the first in a series of 7 books which cover from Creation to 2020. No matter what you are currently studying in history, we have a book that covers that time period.
Who is this for?
Perfect for homeschool families, tutorials, co-ops, and school students needing to learn history and be able to retain key information on the main figures.
Other Offers
Deep discounts on our printed books: https://learnandcolor.com/discounts/
Color one of our large posters! You can order those here: https://learnandcolor.com/posters/
Our Scratch-and-Dent sale is available here: https://learnandcolor.com/scratch-dent-sale/
Download Links
These books are available in print at your favorite bookseller (online and offline). The printed editions are on high quality paper with nothing printed on the back so that the student could use watercolor paint, gel pens, markers, crayons, or whatever medium they would prefer.
The digital files you are about to download have the blank pages (the backs of the coloring pages) removed from the files. Simply print them one sided and you should be fine.
Also, keep in mind that these files are for your own family's use only. Please do not share these files with others or print out additional copies for them or for a co-op. Refer others to our website to purchase their own copies (we do have group discounts). Thank you for respecting all the hours of work we have put into these books.
Color Thru History™ – The People of Early Civilization PDF
Color Thru History™ – The People of Early Civilization Elementary Supplement PDF
You may be able to view the PDF file by just double-clicking it. If that doesn't work, you'll need Adobe Reader version 6.0 or greater to view, download, and print. Here's how to download Adobe Reader for free. If you have any older versions of Adobe Reader, you'll need to uninstall them before installing the new version of Adobe Reader.
How to download PDF documents from this website:
Right-click on the link to the document.
Select "Save Target As" or "Save Link As."
Save the document to your hard drive. You may want to make a note of where you saved it.
Open Adobe Reader.
When Adobe Reader is open, go to File, then to Open, then to where you saved the document. Double-click on the document to open it.